Register Here
Once registered, you will be invoiced accordingly.
As our members know, the Texas Midwest Annual Conference is our signature event which offers timely educational sessions, motivational speakers, and peer-to-peer networking. In light of the continued uncertainties associated with the pandemic, the Board of Directors recently voted to move to a hybrid virtual format.
While the speakers will present virtually, several member communities will be hosting in-person gatherings to view the virtual conference or you can view from the comfort of your office. We realize that some of you are eagerly looking forward to seeing your fellow community leaders while others are just not quite ready to step out beyond your local cities – and we understand both.
Mark your calendars for Wednesday, October 28th and make plans to join us for the 27th Annual Texas Midwest Conference. Again, you can view the Conference from the comfort of your office or at a gathering of your peers in one of the following member communities:
Brady – Ed Davenport Civic Center, 816 San Angelo Hwy
Brownwood – Civic & Cultural Center, 600 E Depot Street
Cisco – Conrad Hilton Center, 309 Conrad Hilton Blvd.
Snyder – Snyder Chamber of Commerce and Visitor Center, 2302 Avenue R
Seymour – City Hall Cinema, 301 N Washington
CONFERENCE AGENDA – "Seeing the Small Town Future"
 8:00

Social Time – Meet & Greet
 8:30
Conference Kick Off – & Welcome
 8:45
Keynote Address 
 9:30

Session I

10:30

Session II

11:30
Lunch On Your Own
 1:00
Passing of the Gavel
Leadership TMCN Scholarship Awards
 1:30

Session III

 2:30

Session IV

 3:30

Session V

 4:30
Wrap-Up & Adjournment
MORNING SOLUTION SESSIONS
Keynote: Seeing the Small Town Future
Small towns are necessary. Small towns have a future. Added together, rural areas and small towns are critical to our society. Rural areas make up 85% or more of the land and one in five people in the United States. Deb Brown, co-founder of SaveYour.Town, has the ability to listen, find the truths in what is working and what isn't, and share ideas for the future including example from other communities. She is a relentless optimist and knows how to build possibility in your community. Better yet, she will inspire you to take small steps towards a brighter future!
Session I: Creating Meaningful Goals: Strategic Planning 101
Strategic planning is never easy and it's even harder in the midst of COVID-19. Yet decisions must be made and the strategic planning process's greatest value may be in identifying uncertainties and options even more than laying out a fixed path for the future. 
Alysia Cook, founder of Opportunity Strategies
, is one of the most-recognized experts in this field will guide you through the process of crafting meaningful goals, developing realistic objectives and metrics, then help you build strategies and action steps to achieve them.
Session II: Revitalizing Your Downtown
Lorie Vincent, Founder | President of Acceleration by Design,
delivers a dynamic and interactive presentation on downtown revitalization designed to help communities reimagine, repurpose, reinvigorate and revitalize their Downtown or Main Streets areas.  While Lorie is a certified economic developer, she considers her more than quarter century of "in the trenches" experience her most potent tangible and resourceful asset.
AFTERNOON SOLUTION SESSIONS 
Session III: Leadership That Works
Good leadership is essential in ensuring community success as it provides the framework for how we live, work and play. In a very real way, leadership transforms potential into reality. In this session we will showcase two multi-county leadership programs with proven track records on their long-term success. Jimi Coplen, Executive Director for the Development Corporation of Haskell, and Becki Womble, President/CEO for the Bastrop Chamber of Commerce will share the key insights and best practices they've gained in their respective programs. The goal of this session will be to help communities create programs which will develop their leaders of the future.
Session IV: Building a Way Forward: Market Based Housing Best Practices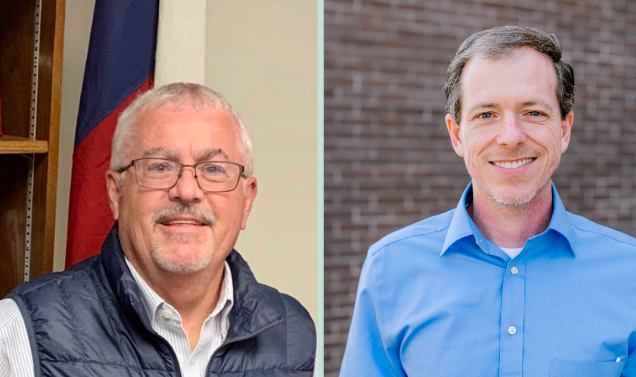 Workforce Housing is defined as housing affordable to households earning between 60 and 120 percent of area median income and targets middle-income workers in professions such as police officers, firefighters, teachers, health care workers and retail clerks. These professions are often the backbone of our member communities yet this type of housing is often in short supply. In this session we'll hear from two communities that have experienced great success in attracting quality workforce housing. Ray Tipton, Executive Director with the  Brownwood Municipal Development District and Ken Becker, Executive Director with the Sweetwater Municipal Development District will share key insights and best practices to help you develop a pro-active plan for your community's workforce!
Session V: Sense of Place – Use it to Strengthen Your Community for Residents, Businesses & Visitors
Imagine New Orleans without its spontaneous parades or Austin without its bats – they wouldn't be the same, would they? So, how are YOUR residents' and visitors' senses being engaged? We're not talking about your brand or your reputation for football. We're talking about the emotional and sensory experiences your community and attractions provide. Vicky Soderberg with  Cygnet Strategies will engage you in specific ways to build upon the positives (even embracing the negatives) as you increase your attractiveness as a destination, a place to live, and a place to do business
WHO SHOULD ATTEND?
Elected Officials, City Administrators, EDC Practitioners & Board Members, Chamber of Commerce Executives & Board Members, Civic Volunteers, School Administrators & Students,
Healthcare Professionals… in general, the "Movers & Shakers" in your Community!
REGISTRATION DETAILS
(pre-register by Oct. 23rd)
Pre-registration for individual – $45/person
Pre-registration for non-member – $60/person
Registration after October 23rd – $75/person
Register Here
Once registered, you will be invoiced accordingly.